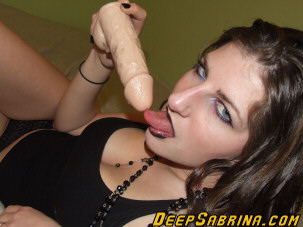 Hi fellows! I'm going to shoot some hot action in minutes and i'm sipping some wine, while i'm waiting for having everything set. I'm dressed like a boy (well, half dressed eheheh) and all excited because i'm going to get laid lol
I've something in mind about what i want, but i'm not gonna tell you because i want it to be a surprise: i can just promise that it will be really juicy and you will be able to see it all, since we're gonna take both pictures and video. I want to take the opportunity to remind you that if there is anything particular that you would like to see, you just have to shout it. Do you want to see me performing double penetration? Or ass2mouth? Do you want to see more rough anal action or see me swallowing more cum? More kinky stuff Don't be shy and just let me know!
Those of you who know me already, well know that i do enjoy doing everything, sexually, because i'm very curious, very nympho and therefore very slut eheheheh Particularly i love to have sex doing things that my fans ask me to do…it turns me really on to know that what i do is going to turn you on as well, guys

Well, the results of today's action will be posted on my members area by the week, so, make sure to check and be the first one to see the new sets! If you are not a member, yet, just click on GET INSTANT ACCESS and let me keep you aroused and horny 24/7 eheheheh Oh! And don't forget my webcam show, tonight!